And with one fell swoop, that budget is looking mighty healthy again! Knowing I wanted a luxury fake watch in the collection and a mechanical chronograph would take a decent chunk of the budget, I started thinking a little outside the box. After a bit of online browsing, the choice seemed obvious — the perfect replica Omega MoonSwatch! This was not a compromise, though, as I have bought a MoonSwatch Mission to Mercury for my own collection. It's arrived today, with RJ having picked it up for me in Geneva last week. I was excited to get it on the wrist, and I am pleased to say it's every bit as fun as I had hoped for!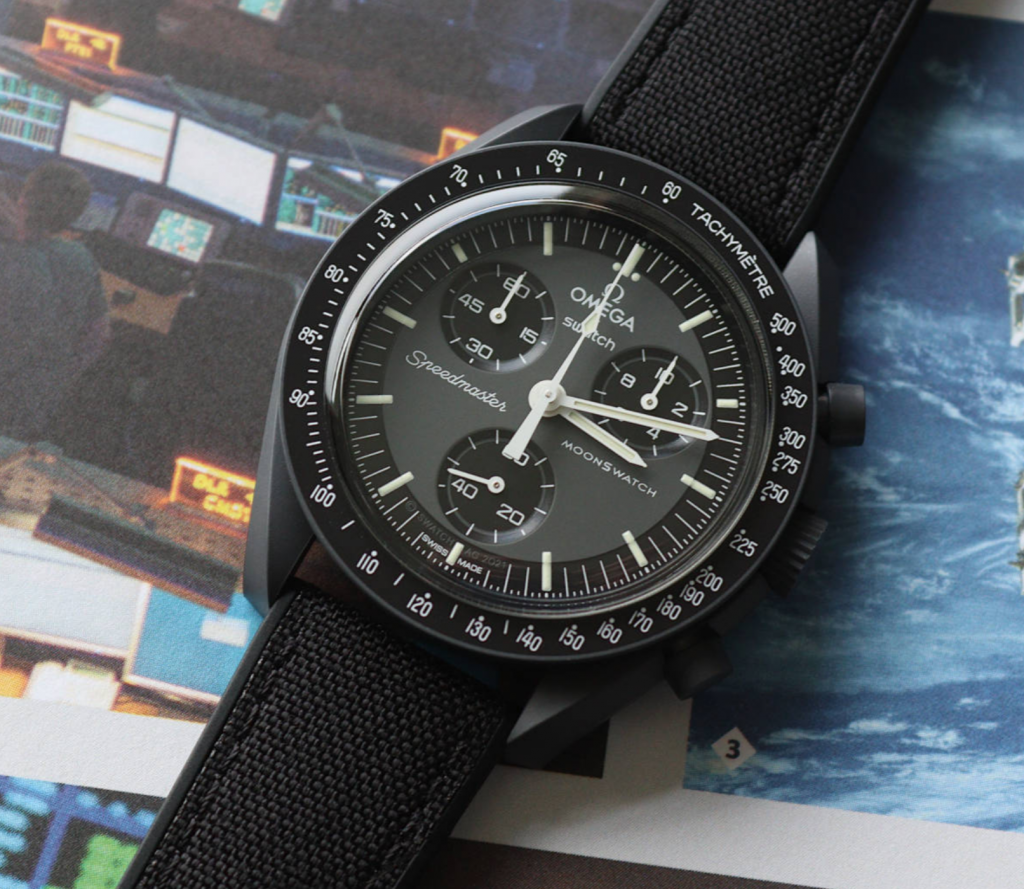 I'm not a fan of the Velcro straps Swatch chose to put these high quality Omega replica watches on, so I had bought a new strap prior to the watch ariving. The new strap is a silicone/Cordura hybrid from Barton Bands. The nice thing about it is the buckle has a gunmetal-gray coating which sort of complements the Bioceramic case!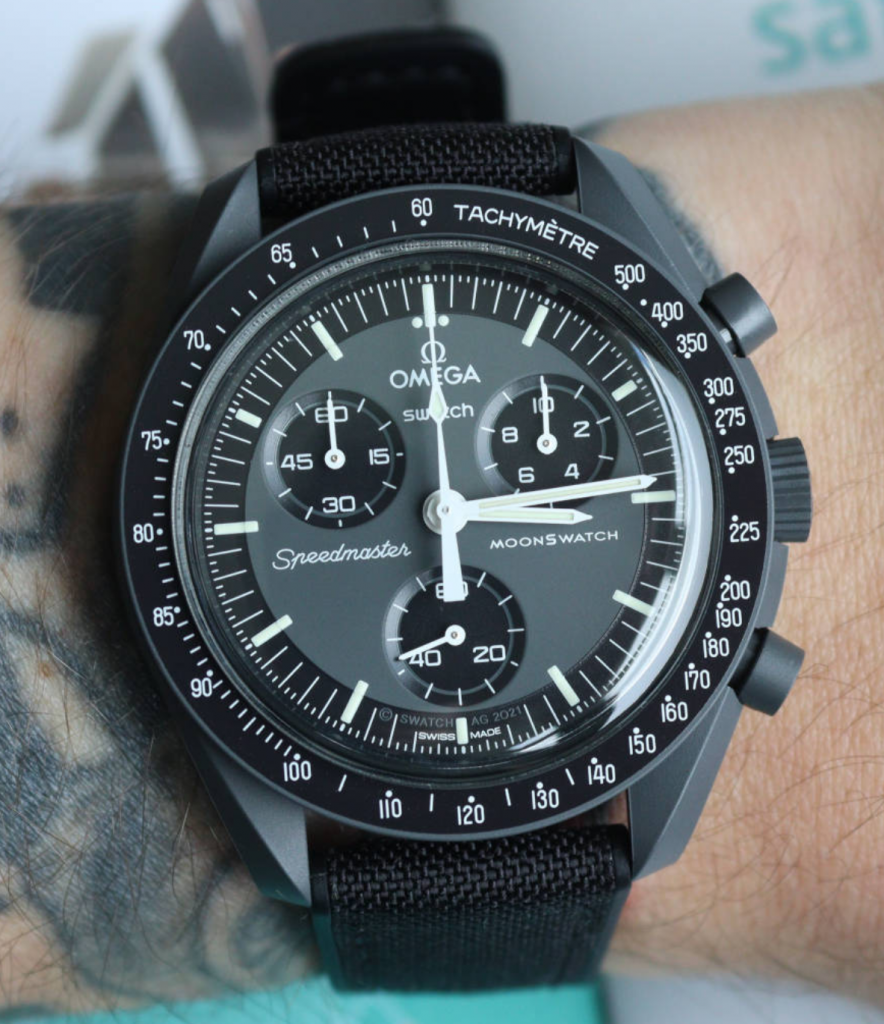 I'm hoping I don't get too much heat in the comments for picking the AAA replica Omega MoonSwatch. While it's proving hard to get hold of right now, it's not a limited edition. I don't think Swatch realized how popular it would be, so there's a bit of a backlog in producing enough to satisfy demand. If you're waiting to grab one super clone watch for sale, try to be patient, and don't be tempted to splurge on one from eBay or Chrono24. They're not worth the inflated markup people are trying to charge. Please, don't do it! Anyway, back to the issue at hand, the Swiss movement fake Omega MoonSwatch nicely fills the chronograph slot in this three-watch collection. It also leaves me with €4050 to play with for my final pick.